Podcast #1- Couples on a Spiritual Path
May 20, 2020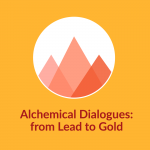 In the spring of 2020, a group of friends met on Zoom to discuss the nuances of their spiritual journey as lived out in their primary relationship.
Disclaimer
The information provided on this website and these podcasts is for informational purposes only. Nothing on this website and in these podcasts is intended to be a substitute for medical, psychological, psychiatric, or any health related diagnosis or treatment.
The opinions expressed by the guests in these podcasts are not necessarily the opinions of Amber Light International and anyone associated with this organization.
Subscribe to Alchemical Dialogues on iTunes, Spotify, Stitcher, Google Play, or search for us in your favorite podcast app.