Podcast #23- Art as a Spiritual Force for Change
May 30, 2022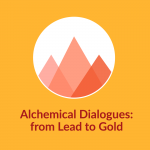 Henry is very proud to welcome Tania Day-Magallon for a compelling discussion on art and spirituality.
Artists are agents of personal and social change. On a personal level, Tania explains that art is an ancient, primal way of expressing inner feelings without words. As artists surrender to their craft, their intuition develops, and perhaps without knowing it, they begin to see "beyond" the personal. Their art then becomes a mystical expression for society as a whole of something deeply felt in the culture, but often hidden from awareness.
Tania Day-Magallon's art is a sharing of her spiritual journey, founded on re-connecting with the divine feminine and integrating this into an overly patriarchal social structure. When Tania explored her cultural and family heritage, she discovered that most of her influence came from a lineage of female ancestors who were healers and community leaders. She emigrated from Mexico and recently took citizenship in the United States. This experience of being a migrant sensitized her even more to the trauma of disconnection and the pain of neo-colonialism. She attributes her perseverance, including surviving patriarchal art teachers and schools without losing her center, to "stubbornness"; but as you will hear, this is really a deep passion and commitment to truth.
 
A selection of Tania's work that was discussed during the podcast recording is available on our Friends of Amber Light page. Click on the link: amberlightinternational.org.
Tania Day-Magallon was born in Mexico City and has collaborated in various art events and exhibits in Chicago, Mexico City, and Rochester, NY. She has exhibited her work at Casa Hispana in Nazareth College, the Rochester City Hall, the Multi-Use Community Cultural Center (MuCCC), and at other venues. Tania has collaborated in projects at the Rochester Contemporary Art Center (RoCo) and at the Rochester Museum and Science Center (RMSC) where she currently has an installation made for the Changemakers exhibition. Tania started her art education at a young age, learning portrait drawing at a private artist studio. She attended prominent art institutions in Mexico City, such as the San Carlos Academy and the National Institute of Fine Arts, a renowned university where Frida Kahlo taught for several years, contributing to a legacy in the style Tania employs. Tania has embraced this artistic influence manifested in the symbolism and imagery of her paintings, emphasizing her own cultural identity and spiritual views. Tania has participated in collaboratives, presentations, documentaries, and performances, and has given art workshops at different venues. In addition, Tania is also passionate about body art including henna design and tattoos; she owned a tattoo parlor in the city of Chicago which has influenced and enriched her artistic career. Tania became a member of the group formerly known as Women of Color in the Arts (WOC-Art) collaborative, where she curated an art activity and installation titled "Hands of Sorority". She is a member of a Chicago-based art collective, Pintoras Mexicanas (Mexican Women Painters) and Artist Breakfast Group in Rochester. She currently has her work exhibited at the Mexico City Cultural Center, formerly the Presidential House, as part of a project that represents overlooked women that changed the history of Mexico. Tania has a public art piece displayed on a Rochester building designed for a collaborative project called "Underpin and Overcoat" presented by RoCo; Tania's design for this project can be seen on 17 East Main St. She has also collaborated in a project called "The Warp & Weft", a multilingual archive of stories told by different artists, curated by Mara Ahmed, and exhibited via RoCo. Tania's story for this project is entitled Language is my Land, my Identity, and can be read and heard at https://www.maraahmedstudio.com/2021/03/06/el-lenguaje-es-mi-tierra-mi-identidad-por-tania-day-magallon-2/. In addition, Tania was commissioned to design the cover of an issue for the academic journal Frontiers: A Journal of Women Studies entitled Deterritorializing Frontiers.
Tania earned her BA in Visual Arts from SUNY Empire State College, where she continued her studies in visual arts and psychology. She is currently earning her MS in Mental Health Counseling at SUNY Brockport. Tania believes that mental health, spirituality, and the arts are interwoven, and her current work is focused on exploring her roots, the Divine Feminine, and decolonial mental health approaches that include the creative process as a fundamental aspect of human wellbeing.

Visit Tania Day-Magallon online!
Website: https://daymagallonart.com/
Instagram: https://www.instagram.com/daymagallonart/?hl=en
Facebook: https://www.facebook.com/magallonday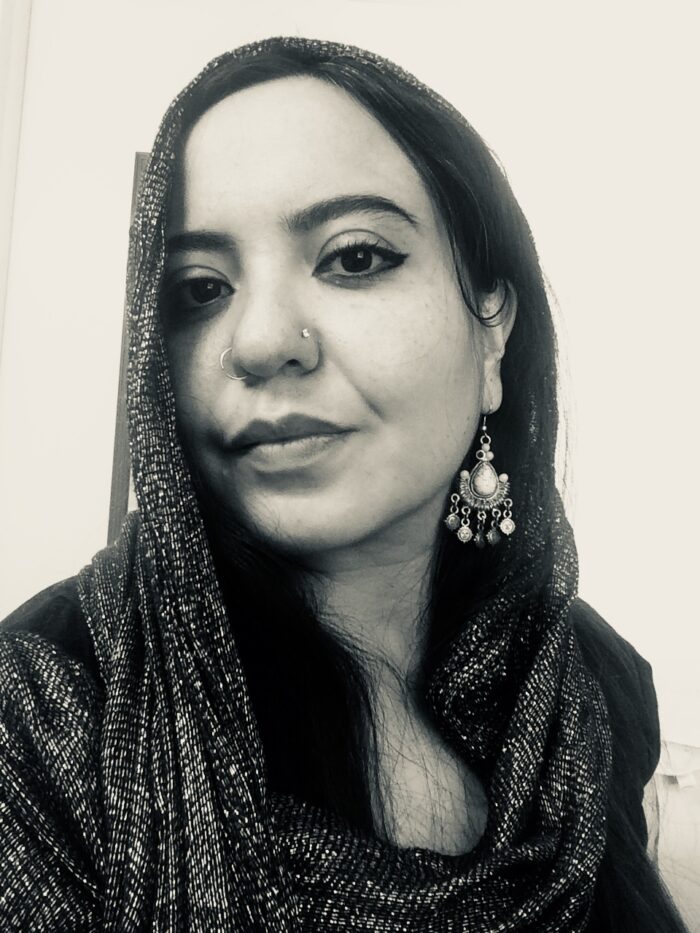 Subscribe to Alchemical Dialogues on iTunes, Spotify, Stitcher, Google Play, or search for us in your favorite podcast app.