Podcast #24- Be a Liberationist—Be Free
June 30, 2022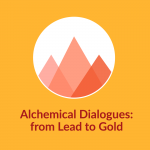 Listen to and share our latest podcast with Reverend Lewis Stewart.
Henry's partner Kathleen connected him with Rev. Stewart about doing an interview for our podcast. Henry thought they would spend a half-hour or so getting to know each other and sketching out a topic. Two hours later, Henry had made a new friend who felt like an old friend. We expect that the same will happen to you.
During their conversation, Henry suggested to Rev. Stewart that he discuss his work as a community activist. Rev. Stewart gently corrected Henry and said that he considers himself a "Liberationist." Then, as their discussion deepened, we gained greater insight into what he meant. Hear how Rev. Stewart was inspired by the people he met and his enormous interests, his spiritual education and path, the causes and challenges he confronted, and his commitment to work for the liberation of all, especially the oppressed and disadvantaged. The goal of Alchemical Dialogues is to allow something new to emerge from a conversation. It has so far, it did with Rev. Stewart and Henry, and we are confident that this podcast will inspire and liberate you as well.
Reverend Lewis W. Stewart, Jr. was born in Newburgh, New York, earned an AAS degree from Orange County Community College, a Bachelor of Science degree in Political Science and History from SUNY Brockport, and a Master of Divinity Degree from Colgate Rochester/Bexley Hall/Crozer Theological Seminary. He then studied at Syracuse University School of Social Work. Rev. Stewart was ordained as an Elder in the Churches of God in Christ in June 1972 in New York City, and as a Baptist Minister. He served as an Associate Minister at Second Baptist Church in Mumford, New York under the leadership of Dr. Charles Thurman, and at Christian Friendship Missionary Baptist Church under the leadership of Dr. John S. Walker. Rev. Stewart is presently the Pastor of Christian Community Church.
Rev. Stewart has been active in community and social initiatives throughout his career. His focus includes racial injustice and inequality, peace, and social justice. Rev. Stewart has applied various skills such as writing, organizing, serving as a prison chaplain, advocating and developing programs for police accountability and community relations, exploring methods to decrease gun violence, running for political office, and more. In August 2013, Rev. Stewart and a group of pastors co-founded and organized the United Christian Leadership Ministry of Western, New York, Inc. (UCLM). Rev. Stewart was elected the organization's president, a position he holds to this day.
Throughout his life, Rev. Stewart has been a man of great faith who does not designate himself as a "community activist," but rather a "Liberationist." He believes in the prophetic calling for social justice. Rev. Stewart's commitment is to the systemic transformation of the community and nation, and the eradication of social, economic, and racial inequities. In effect, he is a disciple of Jesus the Liberator.
Rev. Stewart has lived a full life! As a young man, he wrestled, boxed, and was a former student of both Taekwondo and Jeet Kune Do, which he studied for several years. He is an avid reader in history, biography, literature, philosophy, theology, archaeology, astronomy, space exploration, science fiction, and fantasy. Rev. Stewart writes both fiction and non-fiction. He is an enthusiastic board and computer gamer, studies dreams, and practices meditation. His greatest enjoyment is studying and reflecting on the sacred word of God as manifested in the Bible and regards the scriptures as his life's map.
Rev. Stewart served as a member of the Mayor's Judicial Screening Committee and is presently a board member of the Greater Rochester Community of Churches, Co-Chair of the Rochester Coalition for Police Reform, current President of UCLM, and has strong support from his wife, family, and friends. He is also a cancer survivor despite enormous odds.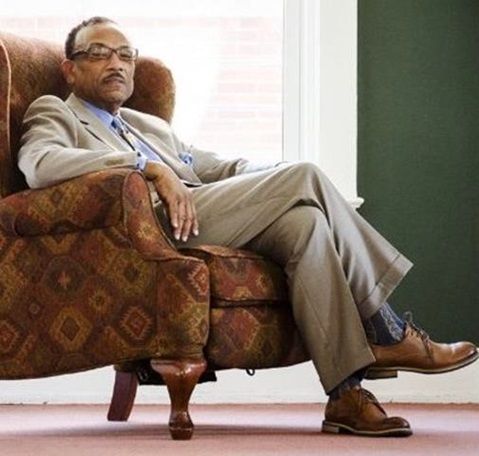 Subscribe to Alchemical Dialogues on iTunes, Spotify, Stitcher, Google Play, or search for us in your favorite podcast app.