Podcast #26- Awakening One's Inner Guide
September 14, 2022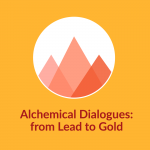 Listen to and share our latest podcast with Sura Charlier.
Note: Please be aware that because of sound latency and technical issues on Zoom, the spoken quality of this podcast is not as precise on the recording as it was in person.
Sura Charlier senses we are in a time of awakening to our own inner wisdom and power. We need not do this alone. In fact, we are meant to support each other. Often, mentors or spiritual guides assist us along the way. These guides are not intended to be permanent authority figures whom we follow blindly for all time. Rather, they are friends on the path with whom we choose to learn from, travel, and grow.
Sura shares some of her experiences, both as a guide, and being guided. We will learn how music tunes us to the infinite as she plays some of her creations live during the podcast. Likewise, we will share in her experiences of hope, faith, confidence, collaboration, and courage. Sura views these experiences as essential ingredients for our development, along with a kind of self-examination that honors, but does not require becoming attached to, and reliving our painful stories ad-infinitum. Respecting these qualities is especially important as our feminine nature is now rising and becoming a major source of inspiration and guidance. Together, as we grow our individual capacities with wisdom and power, we will harmonize and create a more beautiful and sustainable world.
Sura Charlier is the Founder/Director of the Kalyan Center (kalyancenter.org), a Sufi Universalist center in Bradenton, Florida. The center is dedicated toward the awakening of humanity to the divinity of the soul. She serves as a spiritual guide, minister of the Universal Worship Service, and offers retreats and seminars for personal and spiritual growth (sacredhealingsacredretreat.com).
Sura is also an accomplished professional composer and musician who seeks to use music as a means of collective healing, connection, inspiration, and embodied joy. Sura dances, writes, and is an advocate for living in harmony. She supports living in harmony with one another, and all our relations, sustainably with this beautiful wondrous planet Earth.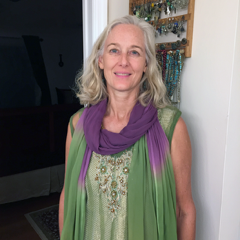 Subscribe to Alchemical Dialogues on iTunes, Spotify, Stitcher, Google Play, or search for us in your favorite podcast app.