Podcast #31- Courage to be Me: The Experiences of a Gay Professional
April 7, 2023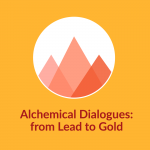 Listen to and share our latest podcast with Dr. John Erhart.
Why is there such reluctance to allow people to be who they are? Are we so afraid of "not-me" so that differences become pathologized, forbidden, and beyond our limited imaginations? What does this do to us when we feel we must hide to survive? What does it mean that others must be feared?
We are in a time when something as basic, genetic, as the core of our being has been, and still is denied, and then may be used as a justification to unleash rejection, division, devaluation, bullying, and violence. It is difficult and painful for some of us to believe. Yet, some, perhaps even many of us, have lived through this….witnessed it directly or indirectly. And some of us may have even perpetrated some of the prejudice, unwittingly or not.
Psychiatrist, friend, and colleague John Erhart has lived through and witnessed personal and professional traumas and victories in his pursuit of being, accepting, living, and celebrating the person who he is. It is easier now, but….What about the road ahead for others? The work is not done.
John F. Erhart, M.D. After completing undergraduate studies at the Rochester Institute of Technology, Dr. Erhart received his doctorate in medicine at Temple University in Philadelphia, Pennsylvania. He completed post-graduate medical training at the University Of Rochester Strong Memorial Hospital. After an internship in pediatrics, internal medicine and neurology, Dr. Erhart completed a psychiatric residency and child psychiatry fellowship through the university's Department of Psychiatry. He is a consultant for various agencies in the Rochester/Finger Lakes area.
Subscribe to Alchemical Dialogues on iTunes, Spotify, Stitcher, Google Play, or search for us in your favorite podcast app.