Podcast #32- Nothing Wasted, Nothing Lost: Lessons from Lived Experience with Joel Lesses
April 22, 2023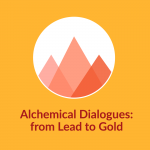 Listen to and share our latest podcast with Joel Lesses.
Henry and Joel discuss lessons from lived experience with mental health distress, including:
• lessons from trauma
• isolation, loneliness
• marginalization
• existential crisis
• how mental health distress may be a calling to become a healer leader and teacher in community.
Extracting lessons and asking the 'why' slowly begins to uncover answers, reveals meaning and purpose, calls us to understanding and wisdom of life's deeper questions.
There, passions reveal themselves, including for Joel poetry, spirituality and mysticism.
Education Training Center (https://www.joellesses.com), Joel's agency seeks to address areas of need for individuals marginalized by mental health, trauma, and psychological distress without distinction to cause.
Joel Lesses founded the Education Training Center as a means of counseling people marginalized by trauma, addiction, and psychological distress, and its effects including incarceration, homelessness, and institutionalization. He is dedicated to reframing mental health distress as a potential spiritual marker and existential opportunity. Also, vested in Poetry and Literature as an educator and poet, through writing workshops, poetry roundtables, poetry, and a manuscript. Finally, other passions include the intersection of poetry, spirituality, science, and phenomenology shared and disparate in the human experience, and transformative power of self inquiry and introspection through contemplative and meditative practices explored in his podcast, 'Unraveling Religion' mystical and practical discussions as an exploration of spirituality and its relation to religion and psychology. Joel was nominated and voted previously 'Buffalo's Best Poet'; he has been published in various magazines and publications, founded Ground and Sky Poetry Series, and facilitated numerous poetry workshops. Currently, he is working on an autobiography of poetry and prose entitled 'Odyssey of Autumn's Breath: An American Collection and Life.' He has worked as a healthcare administrator, trainer, facilitator, and consultant, leading the understanding in education treatment and advocacy regarding substance use, mental health, (and medical) issues.
Subscribe to Alchemical Dialogues on iTunes, Spotify, Stitcher, Google Play, or search for us in your favorite podcast app.