Unraveling Religion's 'One People, Earth Breathing, Waters Living, Life's Sanctity, Everywhere: A Talk With Joy Harjo, the 23rd Poet Lau­re­ate of the Unit­ed States'
September 19, 2023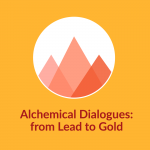 Joy Harjo and Joel connect in this dusted off, older episode, to open and discuss our shared human experience in its different forms and the pervading spirit found in mountains and rivers, water and air, in people and the Earth. The shared community we live in calls us to understand our actions affect others and the Earth. Joy and Joel discuss spirituality, Joy's history and development as an artist, shared responsibility for our communities, Native teachings, Buddhism, Joy's plays, music, poetry, and art. Also discussed were generational influences and wisdom and how in years past there was a closer connection to our heart and mind. Joy and Joel also discuss the intelligence of the body and how common sense is spirituality, expressed. Joy and Joel share many aspects of spirituality and life, and conclude reflecting on Joy's Eagle Poem. The end of the talk mentions Maj Ragain and A Gathering of Poets commemorating in 1990 the 20th anniversary of the shootings at Kent State, which introduced Joel to Joy Harjo's work.
Biography of Joy Harjo:
Joy Har­jo, the 23rd Poet Lau­re­ate of the Unit­ed States, is a mem­ber of the Mvskoke Nation and belongs to Oce Vpofv (Hick­o­ry Ground). As a poet, activist, and musician, Joy Harjo's work has won countless awards. In 2019, Harjo became the first Native American United States Poet Laureate in history and is only the second poet to be appointed for three terms. In addition to her many books of poetry, she has written several books for young audiences and released seven award-winning music albums.
Harjo is a founding board member and Chair of the Native Arts and Cultures Foundation and, in 2019, was elected a Chancellor of the Academy of American Poets. She has since been inducted into the National Women's Hall of Fame, National Native American Hall of Fame, the American Philosophical Society, the American Academy of Arts and Sciences, and the American Academy of Arts and Letters.
Harjo currently lives in Tulsa, Oklahoma where she serves as the first Artist-in-Residency of the Bob Dylan Center.
Subscribe to Alchemical Dialogues on iTunes, Spotify, Stitcher, Google Play, or search for us in your favorite podcast app.