Guest Post: Joel Lesses from Unraveling Religion
January 27, 2021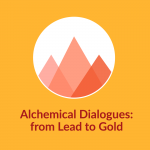 Personal and Universal Dream Meaning and Integration, Waking: A Conversation with Dr. Henry 'Wadud' Cretella
Today, we are showcasing the talents of Joel Lesses, host of the religious and spiritual podcast Unraveling Religion.
Joel and Henry recorded a podcast for the Unraveling Religion audience in 2017 about the meaning of dreams and integration. In it, they explore what is beyond psychology from a religious, mystical, and spiritual perspective. They also discuss the relation of dreams between Freud, Jung, and Sufism in the areas of: What can dreams teach us? What are the symbols? Where does the meaning stop? With an emphasis on the archetypes, the unconscious, accidents, symptoms/neurosis, Joel and Henry explore the balance of our actions as tipping the scales to what is good.
Unraveling Religion's mystical and practical discussions are explorations of spirituality and its relation to religion and psychology, with questions always. Beyond a specific religion or spiritual practice; what do we share, what do we have in common? These talks are a work in progress evolving our rich inner life, including reflections on religious texts, poems, art, and what is common in our human experience enhancing understanding of our relationships: with ourselves, with one another, and with the world we share. You can find Unraveling Religion on Apple Podcasts:
https://podcasts.apple.com/us/podcast/unraveling-religion/id1510379967
Joel David Lesses' background is in psychology and counseling with other passions including the intersection of poetry, spirituality, science and phenomenology shared and disparate in the human experience, and transformative power of self-inquiry and introspection through contemplative and meditative practices. Joel was nominated by Artvoice in 2013 and 2014 as Buffalo's Best Poet and won the honor in 2014. He has been published in various magazines and publications, founded Ground and Sky Poetry Series, and facilitated numerous poetry workshops.
Subscribe to Alchemical Dialogues on iTunes, Spotify, Stitcher, Google Play, or search for us in your favorite podcast app.