Podcast #29- Spirituality and Religion: Similarities, Differences, and Implications (part 2)
December 13, 2022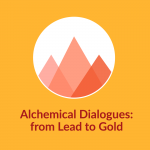 Listen to and share part two of our podcast panel discussion with Aude Chesnais, Henry Cretella, Tania Day-Magallon, Joel David Lesses, and Margot VanEtten.
Aude Chesnais, Ph.D., has encountered various spiritual traditions before finding her family on the Sufi path since 2017. She is a political ecologist and senior researcher for the Native Lands Advocacy Project, and has been working closely with native communities in the USA for the past 10 years on issues of land sovereignty and Traditional Ecological Knowledge, particularly in support of regenerative food-systems transitions. Aude's work reflects strongly on her positionality as a white researcher working in Indigenous settings. Although her spiritual path has led her on the quest to understand oneness, Aude's professional path and commitment to social justice constantly reminds her of the real social impacts of human distinctions on their lives. Reconciling these two coexisting realities is Aude's lifetime quest.

Aude received her MA in social and solidarity economics from Université de Haute-Alsace, France and her Ph.D. in sociology from Colorado State University, CO, USA.
Henry Cretella, M.D., is the host of Alchemical Dialogues and co-director of Amber Light International. He is a retired psychiatrist who received his medical degree from Vanderbilt University and his post-graduate training at the University of Rochester's Strong Memorial Hospital in Rochester, NY. Henry was raised Roman Catholic and later began initial studies in Shamanism and Tibetan Buddhism, as well as in the martial arts before finding a home in the Sufi lineage of Inayat Khan. Henry no longer practices an exoteric religion, but teaches and guides others in a mystically oriented spirituality that incorporates the wisdom from many traditions and disciplines. For Henry, he believes that we are in an era calling for each of us to find and follow our own unique spiritual path. He also believes that we can connect with others and a power greater than ourselves, in order to further a positive expansion and evolution of human consciousness.
Tania Day-Magallon is an artist born in Mexico City and has collaborated in various art events and exhibits in Chicago, Mexico City, and Rochester, NY. She identifies as Muslim and is a Sufi practitioner. Tania started her art education at a young age, and she attended prominent art institutions in Mexico City. Tania's art frequently uses symbolism and imagery emphasizing her own cultural identity and spiritual views. Tania became a member of the group formerly known as Women of Color in the Arts (WOC-Art) collaborative, where she curated an art activity and installation titled "Hands of Sorority". Tania was also commissioned to design the cover of an issue for the academic journal Frontiers: A Journal of Women Studies entitled Deterritorializing Frontiers.

Tania earned her BA in Visual Arts from SUNY Empire State College, where she continued her studies in visual arts and psychology. She is currently earning her MS in Mental Health Counseling at SUNY Brockport. Tania believes that mental health, spirituality, and the arts are interwoven, and her current work is focused on exploring her roots, the Divine Feminine, and decolonial mental health approaches that include the creative process as a fundamental aspect of human wellbeing.
Joel David Lesses, who has lived in Nepal and Israel, is a poet expressing the landscape of our existence and capturing the mystical elements of our human being. He believes world religion, poetry, spirituality, and meditation encompass the makeup of our mind and life. The crux of his own journey is the manifestation of questions and answers to his own koan "What is the matter with me?" For Joel, this reveals the individual and universal aspects of our inherent and potent creativity. Everything is flux. Everything is poetry. His other passions include the intersection of poetry, spirituality, science, and phenomenology shared and disparate in the human experience, along with the transformative power of self-inquiry and introspection through contemplative and meditative practices. Joel holds the belief that the fundamental transformation of individuals and our collective comes through barreling inward, relentlessly asking the questions, "Who am I?" or "What am I" or "What is the matter with me?" The latter, for Joel personally, shattered a false sense of self.

Joel was previously voted 'Buffalo's Best Poet', founded WNY's 'Ground and Sky Poetry Series', and created the podcast Unraveling Religion, which explores world mysticism and spirituality. His autobiography, Odyssey of Autumn's Breath, is in-progress, and combines much of his life's poetry with prose.
Margot VanEtten has a wide and varied background in spirituality and meditation, interfaith study and dialogue, martial arts, and ministerial practice including as a lay minister in the Catholic Church for many years. She holds a Master's degree in Sacred Theology from St. Bernard's Institute in Rochester, NY. From 2000 to 2019, Margot was the campus minister and director at the Brockport Newman Center where she was involved in ecumenical and interfaith work with the local ministers, student organizations including the Muslim Student Association and Campus Ambassadors, Interfaith campus ministry organizations across the Rochester area, and with the Diocese of Rochester's Catholic/Orthodox Commission exploring relations with Eastern Orthodox churches.
After retiring, Margot began working as a pastoral minister for St. Monica's Church and Emmanuel Church of the Deaf where she became the first woman who was not a nun to be named Pastoral Associate in the Diocese of Rochester. Prior, she was a sign language interpreter and liaison to the chaplain's office at the Rochester Institute of Technology. This fits neatly into her early background: Margot grew up in a town on Long Island (Great Neck), which at the time, had a rather diverse religious and cultural population, and it was there that she grew to deeply appreciate the Jewish tradition, as well as her own Christian faith.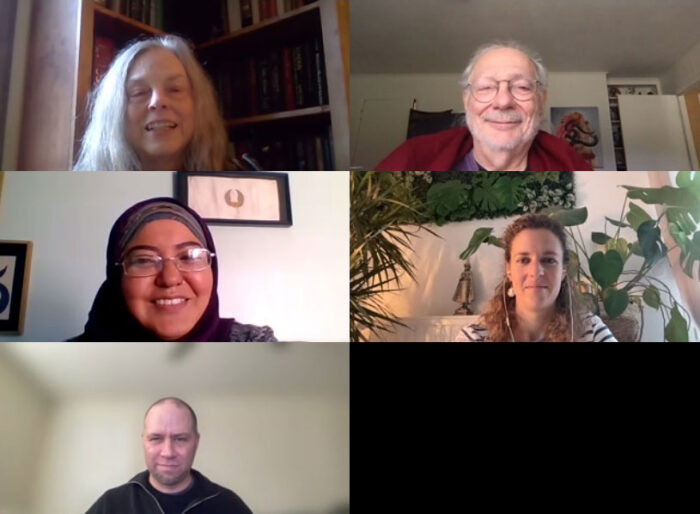 Subscribe to Alchemical Dialogues on iTunes, Spotify, Stitcher, Google Play, or search for us in your favorite podcast app.