Podcast #3- Sexuality, Sex, and Spirituality (part 2)
July 3, 2020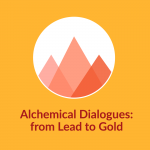 Henry Cretella continues his discussion with Bill Kelly on sex and spirituality.
Warning- This podcast contains sensitive material that may not be suitable for some listeners and listeners with children. Discretion is advised.
Subscribe to Alchemical Dialogues on iTunes, Spotify, Stitcher, Google Play, or search for us in your favorite podcast app.